#SaveTheDate→ 25 de julio: Master Class y otras sorpresas online
Federico Bonelli, bailarín principal en The Royal Ballet, impartirá una Master Class a través de nuestras redes sociales, entre otras muchas sorpresas que preparamos para el 25 de julio
Parafraseando a Alejandro Sanz, estos días estamos con el «corazón partío», porque deberíamos estar arrancando con la duodécima edición de Valencia Endanza. Las circunstancias mandan, pero nosotros no queremos esperar hasta el próximo año para estar en contacto con vosotros. Después de darle muchas vueltas, hemos pensado organizar una jornada muy especial para el día 25 de julio, fecha en la que tendríamos que haber clausurado Valencia Endanza 2020, con una gala que pone el broche de oro a nuestro curso internacional.
De momento, os podemos avanzar que, a las 15.00 horas de ese día, Federico Bonelli, bailarín principal en The Royal Ballet, se asomará a nuestro INSTAGRAM, para impartir gratuitamente una Master Class. Como sabéis, Federico es asesor artístico de Valencia Endanza desde su fundación, además de haber impartido clases, talleres, Master Class, etcétera en nuestro curso, y de haber participado como estrella invitada en nuestra gala. Para nosotros, es un lujo poder contar con él como un miembro de nuestra comunidad de Valencia Endanza.
Por otra parte, es costumbre habitual de Valencia Endanza que la recaudación de la Gala de clausura de nuestro curso, se destine a la Asociación de padres de niños con cáncer en la Comunidad Valencia (ASPANION). Haber pospuesto la Gala no significa haber pospuesto la solidaridad. De esta manera, os comunicamos que hemos lanzado una campaña crowfunding, para quienes deseéis aportar vuestro granito de arena para apoyar esta causa benéfica. Haz tu donativo, pinchando aquí:
https://www.migranodearena.org/reto/valencia-endanza-baila-con-aspanion#.Xw3efaZRl-k.link
Y por último, os aconsejamos que estéis atentos a nuestras redes sociales, porque iremos anunciando el cartel completo de actividades para el día 25 de julio ✨Un consejo✨#SaveTheDateForValenciaEndanza✍️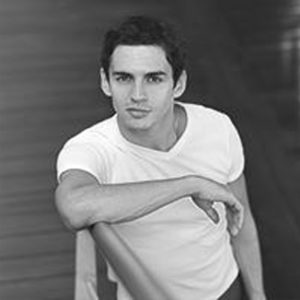 Un breve apunte sobre Federico Bonelli…
Federico Bonelli nació en Génova y se formó en la Academia de danza de Turín con maestros italianos y cubanos. En su época estudiantil, quedó segundo en el Concurso Internacional de la Habana,  y obtuvo el primer premio en la Competición Internacional de Ballet de Rieti (Italia), el Prix de Lausanne. En 1995, se graduó en el Ballet de Zurich.
Formó parte del Het Nacional Ballet de Amsterdam, donde accedió en 1999 y fue promovido a principal en 2002. Un año después, se integró como bailarín principal en The Royal Ballet de Londres, considerada una de las cinco mejores compañías de ballet del mundo.
En 2005, se convirtió en el tercer bailarín que interpretó el rol de Armand, tras Rudolf Nureyev y Jonathan Cope. Ese mismo año, se alzó con el Premio Positano. En 2007, recibió la nominación como 'Mejor Bailarín' por el Critics' Circle Awards.
Por su forma de interpretar, Federico Bonelli destaca en los roles de danseur noble, especialmente en los papeles de Romeo, Siegfried ("El lago de los cisne"), Príncipe ("El Cascanueces" y "La Bella Durmiente") and Des Grieux ("Manon").
#SaveTheDate→ July 25th: Master Class and surprises online
Federico Bonelli, Principal dancer at The Royal Ballet, will teach a Master Class through our social networks, among many other surprises that we prepare for July 25th
Paraphrasing Alejandro Sanz, these days we are with a «broken heart», because we should be starting with the 12th edition of Valencia Endanza. It was the right decision to postpone the course, but we don't want to wait until next year to be in contact with you. After some thoughts, we have planned to organize a very special day for July 25th, the date on which we should have hold Valencia Endanza 2020, with a Charity Gala that gives a closure to our International Course.
For now, we can tell you that on July 25th  at 3pm, Federico Bonelli, Principal  dancer at The Royal Ballet, will join us on INSTAGRAM to teach a free Master Class for all of you. As you know, Federico has been artistic advisor to Valencia Endanza since its foundation, guest teacher and repetitor in several editions of our course, and also guest star in our Gala of 2015. For us, it is a luxury to have him as a member of our Valencia Endanza community.
On the other hand, it is a very important matter that all benefits of all Valencia Endanza Gala Performances are offered to ASPANION (Association of parents of children with cancer of Valencia). Having postponed the Gala does not mean having postponed solidarity. Therefore we are pleased to announce you that we are launching a crowdfounding campaign for those who wish to contribute their grain of sand to support this important cause. Click here to know more and to donate!!!
And finally, we advise you to stay tuned to our social networks, because we will be announcing the full schedule of activities for July 25th ✨One hint ✨# SaveTheDateForValenciaEndanza✍️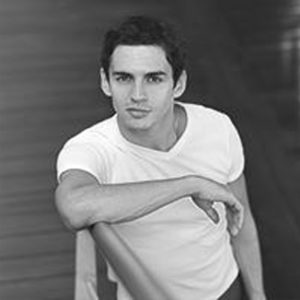 A brief note about Federico Bonelli…
Italian dancer Federico Bonelli is a Principal of The Royal Ballet. He joined the Company as a Principal in 2003. He is best known for his danseur noble roles with the Company, winning particular acclaim for his performances of Romeo, Armand, Siegfried (Swan Lake), Prince (The Nutcracker and The Sleeping Beauty) and Des Grieux (Manon).
Bonelli was born in Genoa and trained at the Turin Dance Academy under both Italian teachers and visiting Cuban teachers. Their involvement led to his participation at the International Ballet Festival of Havana, at which he won second prize. Other awards include first prize at the Rieti International Ballet Competition in Italy, a Prix de Lausanne scholarship, the 2005 Positano Prix for Ballet and a nomination for Best Male Dancer at the 2007 Critics' Circle Awards.
In 1995 Bonelli graduated into Zürich Ballet. He moved to Dutch National Ballet in 1999 and was promoted to principal in 2002. His debut with the Company was as Romeo, opposite Mara Galeazzi's Juliet. In 2005 he became the third man to dance Armand (after Rudolf Nureyev and Jonathan Cope). In addition his classical roles, Bonelli's role creations include Polixenes (The Winter's Tale), Escamillo (Carmen), Dr Samuel-Jean Pozzi (Strapless), Victor (Frankenstein) and in Chroma, DGV: Danse à grande vitesse, Live Fire Exercise, Aeternum, Tetractys,'See, even Night herself is here' pas de deux and Woolf Works.