Classical Intensive Course: The Faculty
Carlos López, repertoire director of the American Ballet, will give classes in the Classical Intensive Course that will also feature a workshop about Bigonzetti repertoire
The faculty for the three levels of the Valencia Endanza 2021 Classical Intensive includes a diverse range of teachers from various international ballet schools, all of them former great professional dancers in international companies. We will have classic names from Valencia Endanza such as the teachers Esther Protzman of the Royal Conservatory of The Hague or Pia Russo, former director of the Tulsa Ballet School, with wonderful new additions such as Carlos López, current director of the repertoire of the prestigious American Ballet Theatre. Trained in the prolific school of Víctor Ullate and a member of the golden generation along with interpreters such as Lucía Lacarra, Ángel Corella, Tamara Rojo, Joaquín de Luz and Igor Yebra, among others, Carlos López developed a large part of his career in the American Ballet Theatre, a company he joined in 2001 and in which he was promoted to soloist in 2003.
In addition, we will have a choreographic workshop focused on the repertoire of the Italian creator Mauro Bigonzetti, who was artistic director and choreographer of Aterballetto for a decade and also director of the Ballet of the Teatro Alla Scala in Milan. The Bigonzetti repertoire workshop will be taught by Béatrice Mille, former Aterballetto dancer and Bigonzetti choreographic assistant. We invite you to discoover  the trajectory of our teachers of the Classical Intensive with the biographies inserted below, arranged alphabetically according to the surname.
As you will know from previous editions, Valencia Endanza offers three levels in the Classical Intensive: Classical I (from 10 years old or 4th year of elementary education), whose program consists of classes in Classical dance, male pointe / technique, classical repertoire of group, jazz and character dance; Classical II (from 13 years old or 2nd year of professional education), including classes as Classical dance, male pointe / technique, classical repertoire, contemporary dance and jazz; and Classical III (from 15 years old or 4th year of professional education), whose program is made up of Classical dance, male pointe / technique, repertoire, pas de deux (depending on the anti-Covid protocol) and choreographic workshops.
Once again, we encourage you to stay tuned to our social networks to discover all the news of the 12th BIS edition of Valencia Endanza, which will take place from July 19th to 31st, at the Mas Camarena resort (and with a rigorous anti-Covid protocol). See you in Valencia Endanza !!!
Biographies of the teachers of the Classical Intensive
A portrait of Carlos López.
Carlos López dancing while he was soloist of the American Ballet Theatre. © Left picture: Gene Schiavone.
Carlos López teaching ballet classes. © Pictures (from the left to the right): Albiru Muriel, Eric Wolf and Justin Mohling.
Carlos Lopez, Director of Repertoire with American Ballet Theatre
Born in Madrid, he began his professional career at the Victor Ullate Ballet in his native country of Spain where he danced as principal dancer for six years. His repertory included leading roles in Don Quixote, Giselle, Theme and Variations, Allegro Brillante, Paquita, Les Sylphides and ballets by Maurice Bejart, Rudi Van Dantzig and Hans Van Manen. With this company he toured to Argentina, Belgium, Cuba, England, Germany, Italy and the United States.
Lopez joined American Ballet Theatre in 2001 and was promoted to Soloist in 2003.  He has worked with Natalia Makarova, Gelsey Kirkland, Twyla Tharp, Alexei Ratmansky and William Forsyth. His repertoire with ABT included Iago in Othello, the Bronze Idol in La Bayadère, Mercutio and Benvolio in Romeo and Juliet, the Nutcracker-Prince in The Nutcracker, Birbanto in Le Corsaire, Puck in The Dream, Benno in Swan Lake, the second sailor in Fancy Free, Alain in La Fille mal gardée, Eros in Sylvia, the Lead Pontevedrian dancer in The Merry Widow, the peasant pas de deux in Giselle, the Bluebird in The Sleeping Beauty, the Joker in Jeu de Cartes and roles in Offenbach in the Underworld, Amazed in Burning Dreams, The Green Table, Petite Mort, Sinfonietta, Dark Elegies, In the Upper Room, Gong, Company B, Seven Sonatas, Symphonic Variations, Glow Stop, Within You Without You: A Tribute to George Harrison and workwithinwork.
In 1996, he won the Silver Medal at the Paris International Ballet Competition and in 2004 was awarded the Les Etoiles de Ballet 2000 Prize in Cannes.
As a guest artist, Lopez has performed with the National Ballet of Georgia, National Ballet of Cuba, Ballet Concierto de Puerto Rico and Lar Lubovitch Dance Company, among others.  He has appeared in the World Stars Gala in Budapest, the Miami International Ballet Festival, Stars of the 21st Century in Toronto and the Havana International Ballet Festival.
Lopez is an ABT Certified Teacher in Pre-Primary through Level 7 of the ABT National Training Curriculum.  He joined the faculty of ABT Studio Company in 2013 and was appointed Studio Company Director of Repertoire in September 2014. During this time, he participated in ABT's Royal Ballet School Exchanges in London, the IBStage Summer Program in Barcelona and YoungArts in Miami.
Lopez was appointed Director of Repertoire at American Ballet Theatre in August 2016.  During this time, Lopez has taught classes at Harvard University, Boston Ballet, Saint Paul's School, several ballet conservatories in Spain and is a current member of the jury at YAGP. He has served as Artistic Coordinator of the ABT Summer Intensive in California since 2018.  In November 2019, Lopez choreographed his first work for the Saint Paul's School Dance Company.
In March 2020, during the "stay at home" order for the Covid-19 pandemic, Lopez became a pioneer in teaching ballet classes online, being recognized by press around the world including The New York Times, The New Yorker, National Geographic and the Chicago Tribune. He was included among other creators and personalities in the Apple campaign "Creativity Goes On."
Béatrice Mille, teacher of Mauro Bigonzetti's repertoire workshop
Born in Paris, Béatrice Mille studied at Opera Dance School then at the National Regional Conservatory of Paris before joining the Rudra Béjart school.
In 2000, Béatrice is engaged in L'Aterballetto directed by Mauro Bigonzetti, she perform all her creation and danced pieces by O. Naharin, I. Galili…
In 2010, she joined the Ballet National de Marseille, where she danced ballets by F. Flamand, O. Dubois, W. Forsythe, E. Gat, A. Ochoa, T. Malandain, E. Greco…
Béatrice is also dedicated to raising awareness in schools in Marseille, and especially in disadvantaged neighbourhood where she will create a few choreographic pieces including << Triple Axel>> in collaboration with M. Kelelenis for Marseille Capital of Culture in 2013.
In 2017, she became assistant to Mauro Bigonzetti, and in 2019 obtained her State Diploma as a dance teacher.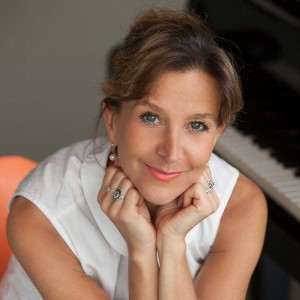 Esther Protzman, teacher at The Royal Conservatoire in The Hague
Esther Protzman received her ballet training at the Royal Conservatoire and at the Royal Ballet School of Antwerp, Belgium. In 1979 she won a scholarship in Lausanne and studied at the Académie de Danse 'Princesse Grace' in Monte Carlo in the same year.
Her dance career has a span of nearly 20 years, first at the Royal Ballet of Flanders, Antwerp and later as a soloist with the National Ballet, Amsterdam. She danced many leading roles in the Balanchine repertoire and choreography of (among others) Rudi van Dantzig, Hans van Manen and Toer van Schayk, and the classical repertoire such as Giselle, Odette / Odile in Swan Lake, Juliet in Romeo and Juliet, Titania in Midsummer Night's Dream and Aurora in The Sleeping Beauty, for which she received the Dansersfonds prize in 1989.
Boris Akimov, Christine Anthony, Mary Aradi, Marika Besobrasova, Panchita the Peri, Konstantin Chatilov, Nanette Glushak, Michael Soames, Olga Evreinoff and many choreographers including Rudi van Dantzig, Hans van Manen, Toer van Schayk, Jiri Kilian and Ashley Page have been of great influence on her dance career.
After her active career she studied nutrition and she is a certified foot reflexologist.
In 1998 Esther completed an intensive teacher training 'Classical Ballet Vaganova Methodology' at the Hungarian Ballet Academy, Budapest and attended several courses for teachers, such as the National Ballet School Toronto, Canada in 1999 and theBournonville summer courses in Biarritz in 2009, 2010, 2011 and 2012. She has worked with ballet masters such as David Howard in New York, Frank Andersen from Denmark and Kalina Bogoeva from Bulgaria.
Besides teaching and studying classical repertoire at the Royal Conservatoire, she taught as a guest teacher at the Dutch National Ballet, The National Ballet Academy, Ballet du Capitole, The Hungarian Dance Academy, Scapino Ballet, Montessori Infant Community and Formazione Tersicore, and other companies and institutions.
Esther guided students during student exchanges to Barcelona in 2005 and Prague in 2012, and supported our students during the cooperation with the National Ballet in The Sleeping Beauty in 2003, 2006, and 2010 and La Sylphide in 2005. In 2010 she made a choreography for Herman van Veen's successful project Margot for the Royal Conservatoire.
Esther Protzman has been a teacher at the Royal Conservatoire in The Hague since 2001.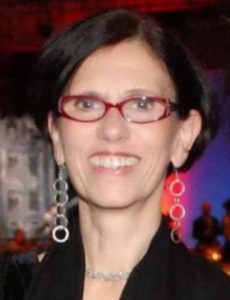 A brief note on Pia Russo…
Pia Russo, former ballet teacher at the Ballet School of Teatro San Carlo of Naples, the oldest European ballet school founded by Salvatore Taglioni, and former School  Principal  at Tulsa Ballet Center of Dance Education from 2012 to 2016, worked as Guest Ballet Mistress for the most important Italian Companies, following a distinguished and unconventional career as Soloist Dancer and co-founder of one the most successful private company in Italy. Her experience as teacher has given her a special insight into the needs of young dancers, and her background of Italian artistry, Russian classical ballet, and contemporary American dance adds a unique flavour to her teaching.
Her career as dancer spans over twenty-four years, beginning in Reggio Emilia with teachers from the Bucharest Opera House, Maestro Gabriel Popescu and his ballet partner Valentina Massini Apostolescu, and ending ten years ago within the company she co-founded: Fabula Saltica Compagnia di Danza in Rovigo. She initially worked with the Così-Stefanescu Ballet Company performing in classical ballet repertory including Don Quixote, Coppelia, Raymonda among others. In 1986 she established the Fabula Saltica Company where she has also featured in works by Gheorghe Iancu, Robert North, Robert Cohan and many other masters. In 1996, after two years of teaching practice, she graduated in Ballet Pedagogy as Teacher of Classical-Academic Dance at Teatro alla Scala in Milan. Her thesis topic was "Space, time and dance: preadolescence, pedagogic considerations."  From 1996 to 2002, she directed Professional Dancers' Workshops financed by Region of Veneto, overseeing the audition process, company repertoire, and teaching ballet technique. Some of her best students started their careers with Fabula Saltica and later joined some of the most important Italian companies: Teatro San Carlo in Naples, Teatro Massimo in Palermo, Teatro alla Scala in Milan and Teatro dell'Opera in Rome.
Since 2003 she has been working as Guest Ballet Mistress at the Fondazione Arena di Verona, Balletto del Sud in Lecce, Teatro dell'Opera in Rome, Balletto di Roma, Teatro Massimo in Palermo and Balletto di Milano.  In 2012 Tulsa Ballet  Artistic Director Marcello Angelini offered her the TBCDE school Principal position for emplementing the entire school curriculum. in June 2016 she left Tulsa Ballet to be back to Europe.
From  2016 to 2017 she worked as «Profesora Especialista» at Fuescyl Escuela profesionale de danza de Castilla y Leon – Burgos.
July 2017 she is guest teacher at the summer intensive of University of Hartford
From September 2017 to June 2019 she is faculty teacher of the ballet school of Teatro San Carlo di Naples and in November 2017 she is guest teacher at the Ballets de Montecarlo. Pia Russo was ballet teacher at Valencia  Endanza Summer Intensive 2018.